About group
ZARECHNOE Group is a vertically integrated agricultural group of companies, consisting of multiple business units, parts of a full production cycle of high quality beef with unparalleled traceability. The cycle includes genetics, crop farming, cow-calf farming, feedlot and meat processing.
The Mission of ZARECHNOE Group is to redefine Russian meat industry, to implement new standards of agriculture and livestock breeding as well as to create and develop a new culture of consuming high quality beef products with unique flavor and taste. As part of the first meat cluster in Russia, Zarechnoe's goal is to build a network of ranchers and producers of all sizes which will give Russian consumers high quality beef that is born and raised in Russia.


Our history
Located in the central regions of Russia, ZARECHNOE Group began with the Angus Genetics Center (Angus Genetics of Russia) in 2008 in the Kaluga Region. The first of its kind, the AGR became the first importer of high quality Black Angus genetics into Russia. With the construction of 3 additional ranches, a feedlot and a packing plant in the Voronezh regions, ZARECHNOE Group has grown into one of the largest privately owned, vertically integrated agribusinesses in the nation.
Today, under the leadership of Sergei Nitsenko, the ZARECHNOE Group is best known for producing the finest quality beef available. Each business unit, from genetics, ranching, feeding to slaughtering and processing is an important part of the chain that allows ZARECHNOE Group to be a leader and one of the most innovative firms in the industry, pioneering the development of branded beef and value-added beef products.
Click to see our corporate film.

Our business
FEED MANUFACTURING
ZARECHNOE Group believes that the farm is a living system, sustained by sun and earth, however to achieve our goals we have put together a very strong leadership and management team to ensure we maximize the productivity of every hectare. We also apply state of the art techonolgy to ensure the best yields and returns on our crops. All aspects of the business are managed by an in-house team, from agronomy, planting to harvesting, crop processing and quality assurance. At our farmsteads of about 50 000 ha total area, we cultivate corn, beans, winter wheat, barley, alfalfa, grass and oats. The care we take in properly feeding our cattle and the quality of what they eat has always been of paramount importance to us. After all, what our cattle are fed during their time at the feedlot significantly influences the quality of the beef we produce. Our feed recipes are scientifically formulated, from data collected from around the globe, and our mixed feed is produced using ingredients sourced from our own land to ensure a reliable supply of only the very best quality raw materials. Up to 90% of the ingredients we use to produce our feeds are raised on our own land. Cattle at the feedlot are finished on a four part feed mix, all corn based and 100% natural, free of GMO's

CATTLE BREEDING
Breeding of Angus cattle is a core part of our business. We want to breed healthy and fertile cattle that show a rapid growth and have on the one hand excellent carcass and on the other hand show good fertility features. The cattle has to bring outstanding results for us and our customers in order to achieve a premium price on the market. For pure breeding and commercial production herds, sophisticated production techniques are just as essential . In order to ensure the performance security we focus on thoroughbred cattle families with good weight gain, high fertility and calving ease.

FEEDLOT
Our feedlot is located in Voronezh region, an area famous for its ecology. The feedlot is designed for the cattle to enjoy a clean and stress free environment whilst maintaining the viability of the surrounding eco-system. The feedlot has a total area of about 100 ha and a one time capacity of 24 thousand heads, which allows us to feed about 60 thousand head per year. All associated works are performed with the best and latest equipment.

MEAT PLANT
Our state of art production plant, located in Voronezh region, has 300 employees and is capable of processing up to 150 tons of meat per working shift. Our plant meets all Russian, US and EU standards. Animal handling design in holding pens developed by the leader in Animal Handling science Dr. Temple Grandin. We have cutting-edge manufacturing lines including innovative packaging machinery. The slaughtering can be performed either in classical way or in accordance with ritual requirements.

Social responsibility
EMPLOYEE SAFETY
We at ZARECHNOE Group realize the huge responsibility of employing more than 500 people in three regions of Russian Federation. We also know that behind every employee is a family, for whom the employee provides. Therefore our company is committed to all of our employees, their families and communities. Our efforts are toward preserving jobs and supporting the professional growth of our staff.

ENVIRONMENT
ZARECHNOE Group recognizes that our activity has an impact on our environment, both as a beef producing company, and as individuals. We have made investments in facilities, land, technology, equipment and research, in order to have environmentally sustainable systems. We strive to align the very best management practices, with an innovative management philosophy, to create a system that maintains and enhances the natural resources that are critical to our success.
HUMANE TREATMENT
ZARECHNOE Group believes in treating our livestock to the best living conditions around and doing everything we can to make sure they are happy and healthy, the natural way. For many years, our ranchers have worked the land and respected the livestock they handle. That's why they make our cattle grow naturally in a clean, pure and low-stress environment and receive gentle care in adherence to our strict animal welfare requirements.
Career
Our employees are essential to the success of ZARECHNOE Group, which is why we are always keen to support them with various programs. This particularly applies to our dedicated apprentices.
ZARECHNOE Group is seeking people who wish to work in a dynamic environment with a good working atmosphere. People who enjoy working with others and who are keen to develop their skills and make the most of the opportunities available to them.
IF YOU DIDN'T FIND ANY SUITABLE OPENING IN THE LIST, PLEAST SEND YOUR RESUME AND A COVER LETTER TO THE FOLLOWING EMAIL:
hr@zarechnoe.ru
Our geography
Kaluga region
"Angus" genetic center
Cattles
Voronezh region
Cattles
Elevator
Feedlot
Meat processing
Moscow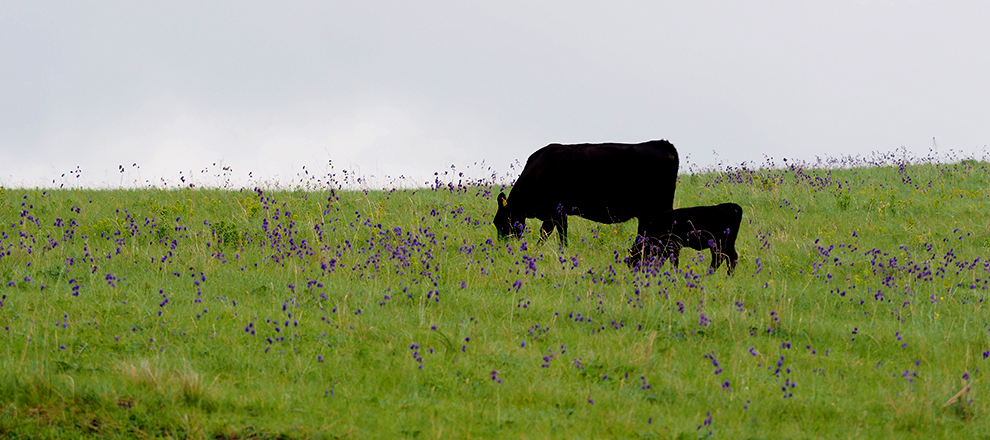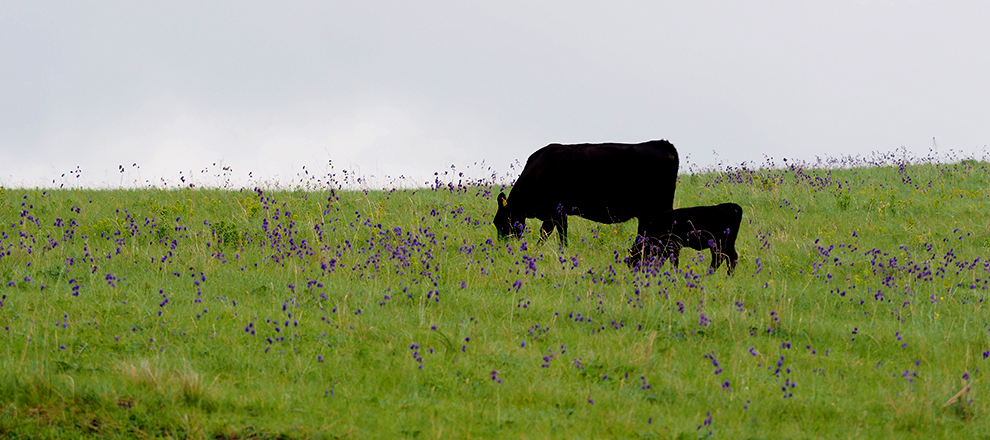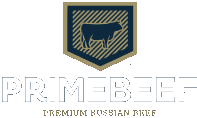 PRIMEBEEF IS A PREMIUM BRAND OF HIGH QUALITY BEEF WITH a SPECIAL APPROACH TO BREEDING, FEEDING AS WELL AS RAISING ANIMALS IN THE MOST ECOLOGICALLY FRIENDLY REGIONS OF RUSSIAN FEDERATION.
View catalog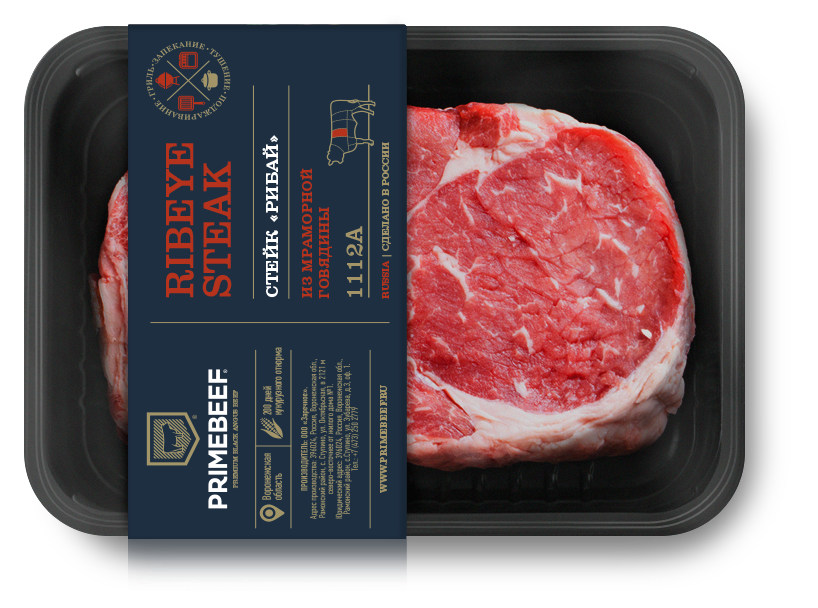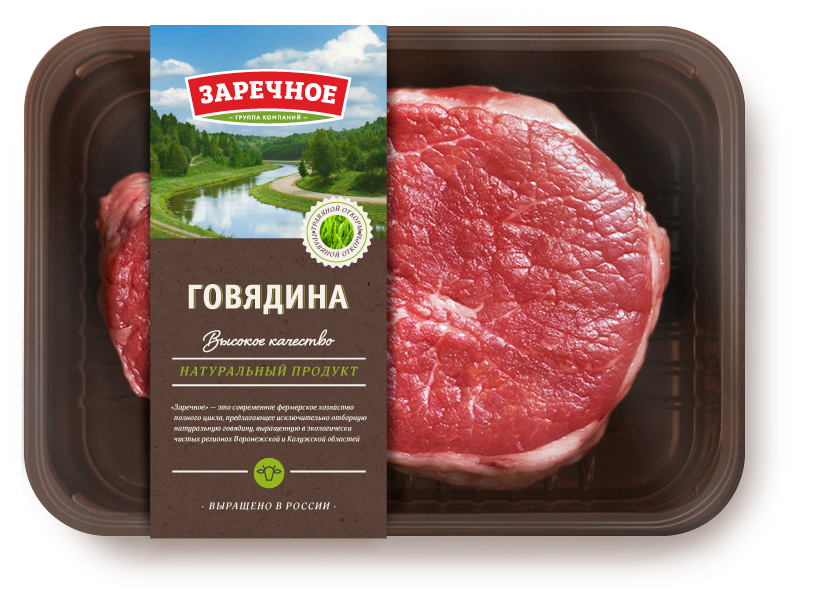 ZARECHNOE IS A NEW RUSSIAN BRAND OF HIGH QUALITY NATURAL BEEF, RAISED ON RANCHES that ARE LOCATED IN the VORONEZH REGION, FAMOUS FOR HIS clean environment.
View catalog