About Angus Genetics Center (Angus Genetics of Russia)
Angus Genetics of RussiaTM is part of ambitious project, launched in order to develop beef cattle raising in Russia and to provide Russians with high quality great tasting beef. To achieve this, Angus Genetics of Russia imported Black Angus heifers and bulls as this breed is widely known for outstanding beef characteristics. The Center is constantly focused on adapting Black Angus animals to Russian agriculture and to turning them into an inexhaustible source of high quality genetics and beef for consumers.
Angus Genetics Center was founded in 2008 when the company imported the first group of 250 heifers and 10 bulls, originated from world renowned top Black Angus breeders.

Today three ranches with a total area of about 20 000 Ha are home to more than 4 000 of Black Angus animals. The whole production cycle, including technical maintenance, animal care and general organization is based upon the experience of successful American ranches.
Angus Genetics of Russia strives to create purely American ranches in Russian reality. The conditions of animal handling should be perfect and all of the associated works should be based entirely on a scientific approach and, of course, love to animals. The company constantly works on optimizing each stage of animal handling, whether it be feeding, vaccination, breeding or calving. Working with animals are American highly qualified specialists who have grown up on ranches and know the business, as well as Russian specialists. The company is proud of its membership in the American Angus Association as well as the fact that all the breeding animals are registered in the Breeding Book of the Association.
The company offers its clients not only the best bulls or genetics, it also offers the educational programs for partners that helps them to understand the details of this complicated business. Our staff is always ready to help with many years' experience in livestock breeding.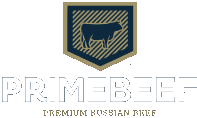 PRIMEBEEF IS A PREMIUM BRAND OF HIGH QUALITY BEEF WITH a SPECIAL APPROACH TO BREEDING, FEEDING AS WELL AS RAISING ANIMALS IN THE MOST ECOLOGICALLY FRIENDLY REGIONS OF RUSSIAN FEDERATION.
View catalog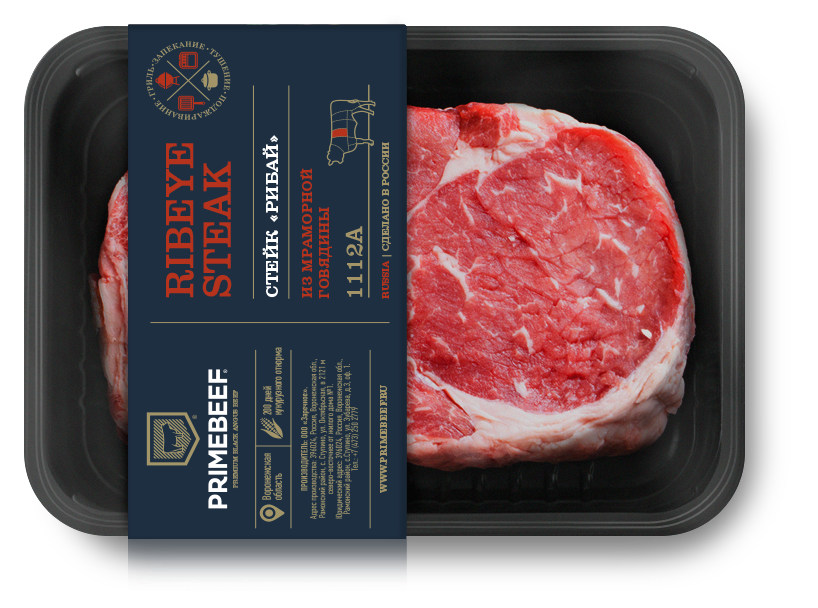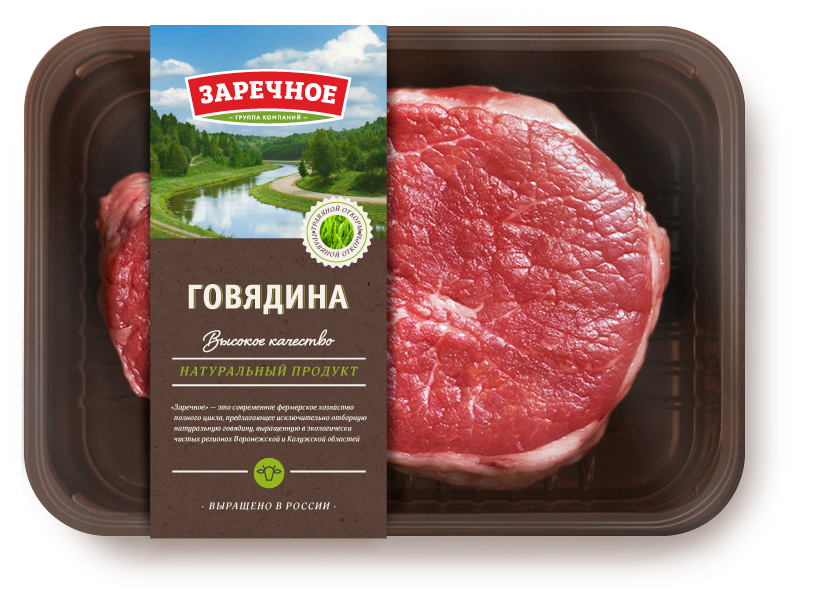 ZARECHNOE IS A NEW RUSSIAN BRAND OF HIGH QUALITY NATURAL BEEF, RAISED ON RANCHES that ARE LOCATED IN the VORONEZH REGION, FAMOUS FOR HIS clean environment.
View catalog